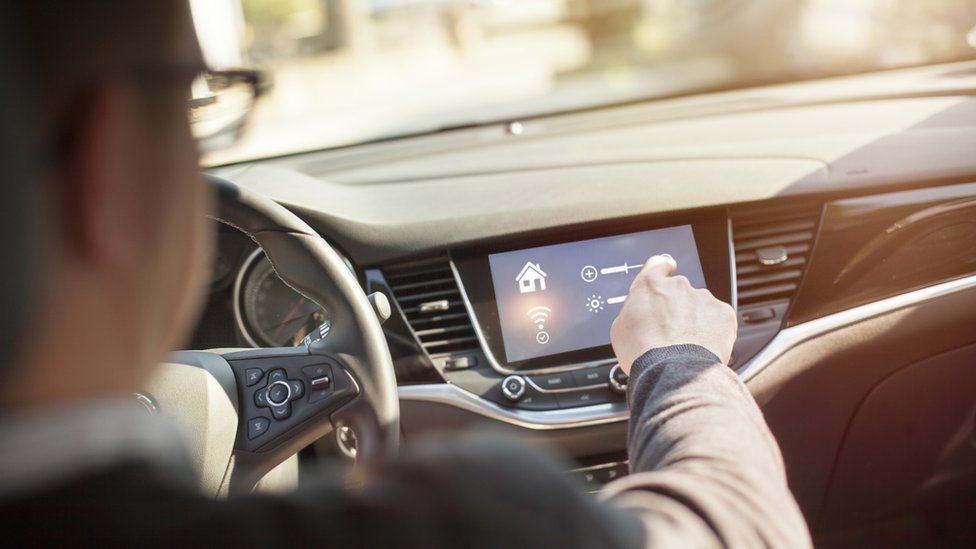 The global shortage of computer chips has had a significant impact on the car industry and is unlikely to improve before the end of the year, according to Vauxhall Motors.
Vauxhall's managing director, Paul Willcox, told the BBC that the industry was facing a "problem" for the next two or three months.
However, he insisted there was no need for a major overhaul of supply chains.
The UK has suffered a shortage of semiconductors for the past year.
It was triggered by the Covid crisis. In the early stages of the pandemic, there were dramatic cuts in car and commercial vehicle production. This was followed by a surge in output when the first wave of lockdowns came to an end.
But as car factories tried to ramp up their output, they found that the available supplies of semiconductors had already been snapped up by other industries, notably the consumer electronics sector, which was experiencing a boom in sales.
Modern vehicles can have hundreds of chips on board. They are used in the engine controls, entertainment systems, safety mechanisms, instrument clusters and so on, so the shortage has forced manufacturers around the world to curtail production.
Vauxhall is no exception. Production at both of its UK plants in Ellesmere Port and Luton has been disrupted at different times. According to Mr Willcox, the effects are still being felt.
"It has obviously suppressed our ability to manufacture," Mr Willcox told the BBC, speaking at the Commercial Vehicle Show in Birmingham.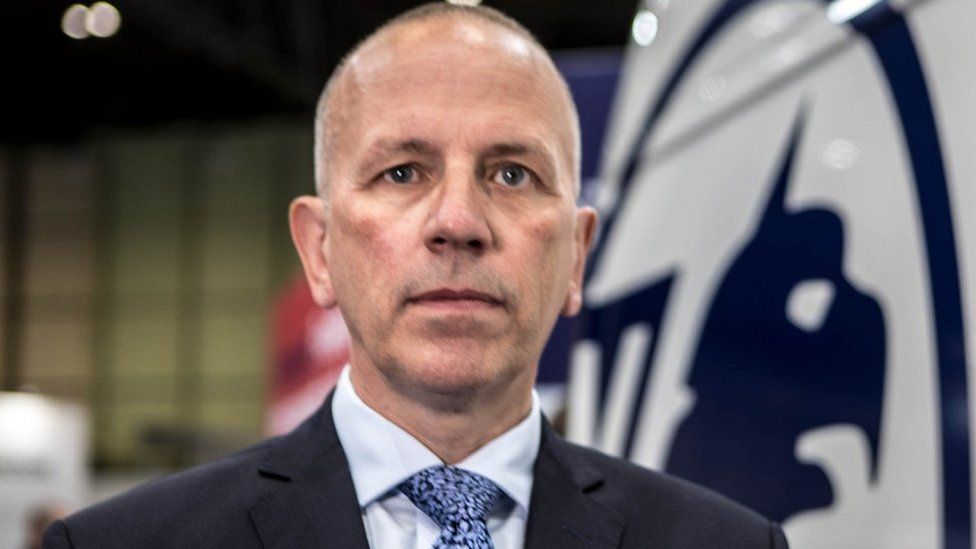 "If you look at the industry in the UK this month, commercial vehicle sales, which have been hugely buoyant this year – 59% up – this month they're 20% down, and obviously a large part of that is because of supply shortages."
He added that parent company Stellantis' decision to invest £100m on building a new range of electric vans at Vauxhall's troubled plant in Ellesmere Port was "massively important" for the factory and its workforce.
Motor manufacturers rely heavily on so-called "just-in-time" delivery systems – which means that parts are delivered to factories when they are needed, rather than being stockpiled.
This eliminates the need for expensive warehousing, but means that if parts do not appear when they are required, factories can grind to a halt. But Mr Willcox said he saw no need for a major overhaul of supply chains as a result of the current crisis.
"I don't think it exposes a problem," he said. "I think it just illustrates that when you have a crisis, you can be quite vulnerable."
He added that the car industry is very much "based on lean manufacturing".
"I don't think that will change in the short to medium term – maybe one thing we need to be careful of is maintaining more stability in terms of our contractual arrangements, but I don't see a fundamental shift in the way we manage the business," he said.
Mr Willcox also applauded the recent decision by Vauxhall's parent company Stellantis to build a new range of electric vans at the company's plant at Ellesmere Port in Cheshire.
The factory, which employs 1000 people, had been at risk of closure.
"It's obviously massively important," he said. "The investment of £100m obviously gives surety of jobs, gives stability in terms of the the workforce and stability to the supply chain, which in that part of the UK is obviously very important."
But the move, he said, would also protect the long-term future of the plant, which will be building electric vehicles at a time when the industry as a whole is moving rapidly towards electrification.