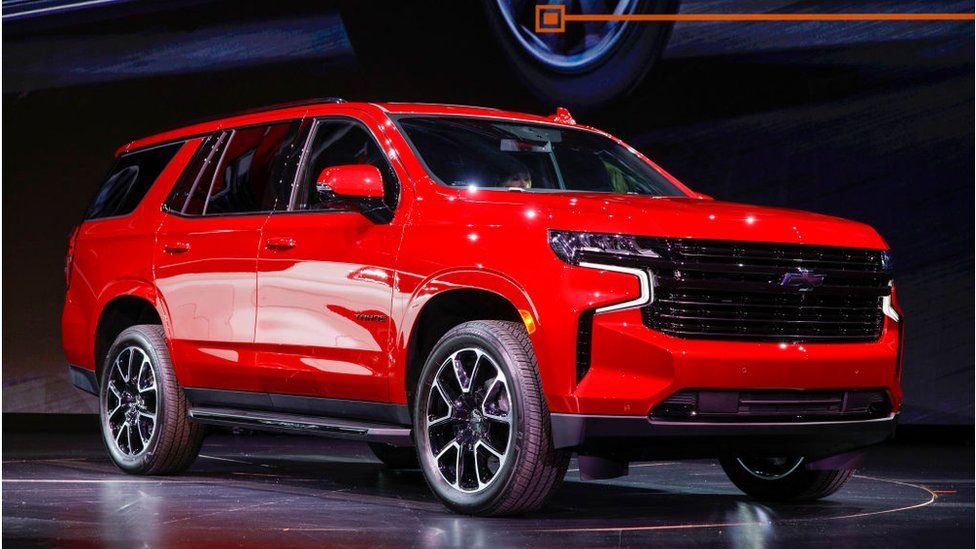 General Motors will halt output at most of its North American plants in September as the semi-conductor chip shortage continues to hit carmakers.
Four plants in the US, three in Mexico and one in Canada will shut down for up to two weeks, depending on the site.
Ford and Toyota also cut output this month as chip makers in the US and Asia struggle to meet demand from economies reopening following lockdowns.
The shortage has pushed up car prices, driving people to buy second-hand.
GM, which owns brands such as Chevrolet and Cadillac, said the shutdown will affect some of its most profitable vehicles, including its sport-utility vehicles and full- and midsize pickup trucks.
Plants affected include the Fort Wayne site in Indiana, its Silao plant in Mexico and the Cami Assembly factory in Canada.
"These most recent scheduling adjustments are being driven by the continued parts shortages caused by semiconductor supply constraints from international markets experiencing Covid-19-related restrictions," it said in a statement.
New cars often include dozens of microchips – also called semiconductors – but carmakers cancelled orders with chipmakers at the start of the pandemic, fearing a long downturn in sales.
Now as demand recovers, chipmakers are struggling to keep up. Carmakers have also found themselves competing directly with technology companies and the consumer electronics sector for supply.
Earlier this week, Ford said it would cut truck production from 6 September because of the shortage, while Toyota Motor will slash global production for September by 40%.